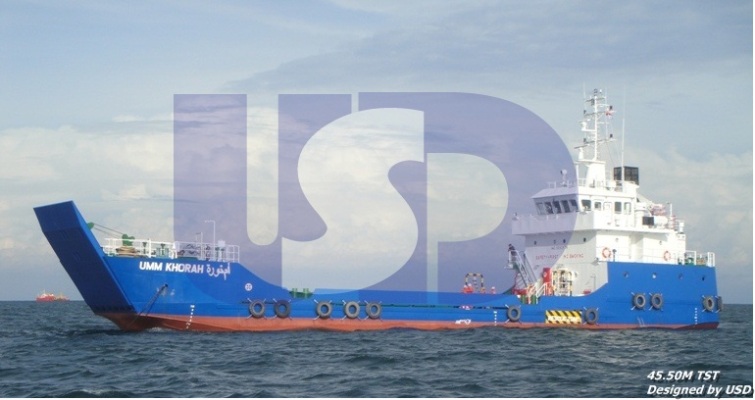 A proven design from Lloyd's Register (LR) of 45.50M Landing Craft from United Ship Design, Malaysia.
The vessel was successfully carried out its officially sea trial dated 16th September, in Miri High Sea, Malaysia. The Official Sea Trial was found satisfactory by both Owner, LR Attending Surveyor, and Builder. The vessel will be operated in U.A.E.
For more photo review, please click here.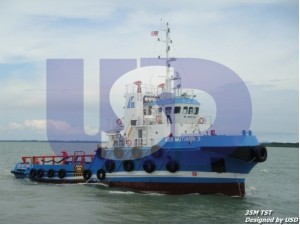 Completed in August, 2011. The 35M Twin Screw Tug already undergo its official sea trial and found satisfaction on the vessel's overall performance. It can reach 11 knots during the seal trial.
Besides, it can reach 40 tonnes bollard tons. Please not hesitate to contact us if you have any further inquiries.
For more information, please click here.